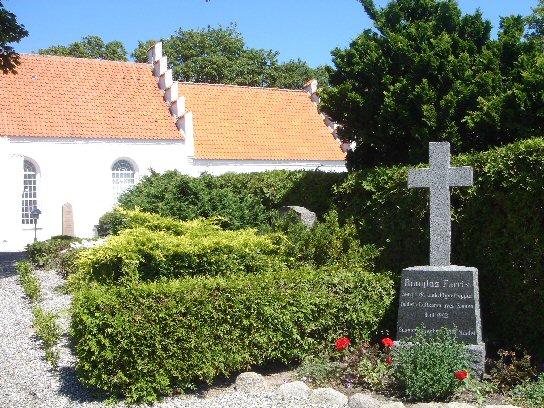 Besser, (1 amerikansk flyver opgravet 1948 og overført til
Ardennes American Cemetery i Belgien.
Hans gravsten blev derpå til en mindesten, placeret uden for kirkegården i en mindelund. Kilder: FAF og KM.
For nogle år siden blev stenen flyttet til nuværende sted.)
Besser Kirke, Besser Kirkevej 1, 8305 Samsø i Samsø Kommune.
Indgangen er her. Mindestenen er her.

Se kortet USAAF med alle amerikanske flyvere begravet i Danmark.



Besser, (1 American airman disinterred 1948 and taken to the
Ardennes American Cemetery, Belgium.
His gravestone is now a memorial stone placed in a memorial grove outside
the cemetery. Sources: FAF and KM.
Some years ago the stone was moved to its present place.)
Besser Kirke, Besser Kirkevej 1, DK-8305 Samsø in the Municipality of
Samsø.
The entrance is here. The memorial stone is here.

See the map USAAF with all American airmen buried in Denmark.