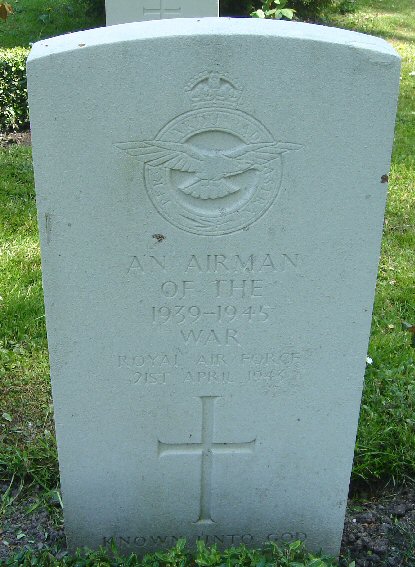 Unknown British Airman 5 Updated: 24 OCT 2017

Airman: a048021.htm Surname: Unknown 5 Init: xx Rank: xx Service: RAF Sqdn: xx
P_link: p444.htm Plane: UNKNOWN Operation: Unknown Crash_site: UNKNOWN
Crash_d: d111111 Buried_d: b280443 C_link: c048.htm At_Next: K - Bispebjerg 7-0049 PLAN.

"7 ukendte engelske flyvere (Fundet 23. april 1943)
Nedstyrtet med fly. Nedskydning. Begravet 28. april 1943."

Passer med Lancaster X styrtet ved Halskov 21. april 1943!

Flyet var i et flammehav efter styrtet. 7 flyvere omkom.





"7 Unknown English airmen found on 23 April 1943
crashed in an aircraft, shot down. Buried on 28 April 1943!"

Matches Lancaster X crashed at Halskov on 21 April 1943!
The plane was in a sea of flames after the air crash. 7 airmen perished.