B 17G-DL 44-6461 - Near Højrup - Monument Seen on 10 APR 2010 Updated: 11 APR 2010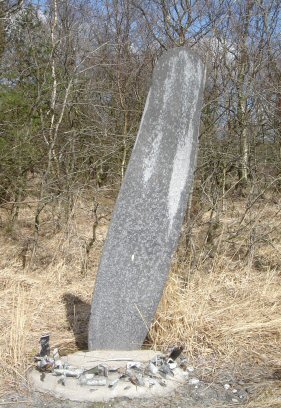 Se informationstavle og dette propelblad fra B17 44-6461 på nedstyrtningsstedet i Præstemosen ved Højrup. Tæt på her, overblik her.
Det er 2 km sydvest for Højrup Kirke (her), Kirkevej 23, 6510 Gram. Kør herfra mod syd og fra Skovmosevej igen mod syd fra dette punkt.



See information table in Danish and this propeller blade from B17 44-6461 at the crash site. At close range here, overview here.
It is 2 km south west of Højrup Church (here), Kirkevej 23, 6510 Gram. Drive from here to the south and from Skovmosevej again south from this point.