Lancaster III PB235 - Risgårde Bredning Monument Updated: 31 JAN 2009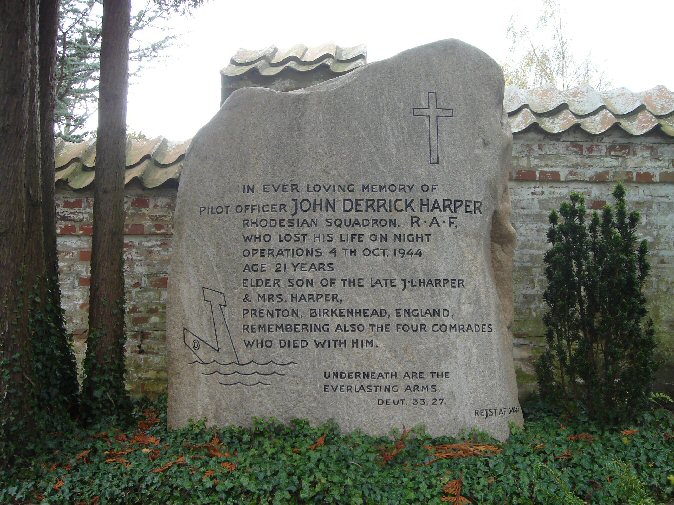 Risgårde Bredning.
På mineudlægningsoperation den 4. oktober 1944
nedstyrtede LAN PB235 i Risgårde Bredning
omkring her.
Denne mindesten for John D. Harper og hans
4 kammerater blev skænket af
Jacob Jacobsen og hustru, Sundsøre,
og rejst for midler fra en indsamling
og fra Skive Kommune. Derfor teksten
nederst REJST AF DANSKE.
Afsløret den 25. august 1946, hvor
1500 mennesker deltog i højtideligheden!
(Kilde: Skive Folkeblad 26/8 1946)



Risgårde Bredning. On a minelaying
operation on 4 October 1944 LAN PB235 crashed
in Risgårde Bredning about here.

This memorial stone to John D. Harper
and his 4 comrades was donated by
Mr. and Mrs. Jacobsen, Sundsøre,
and erected for means from a public subscription
and from the Municipality
of Skive.
See the text on the right side at the bottom:
Erected by Danes.
Unveiled on 25 August 1946, where 1500 people
attended the ceremony!
(Source: Skive Folkeblad 26 August 1946)