Halifax III MZ808 - Langøre, Fyn Updated: 10 APR 2011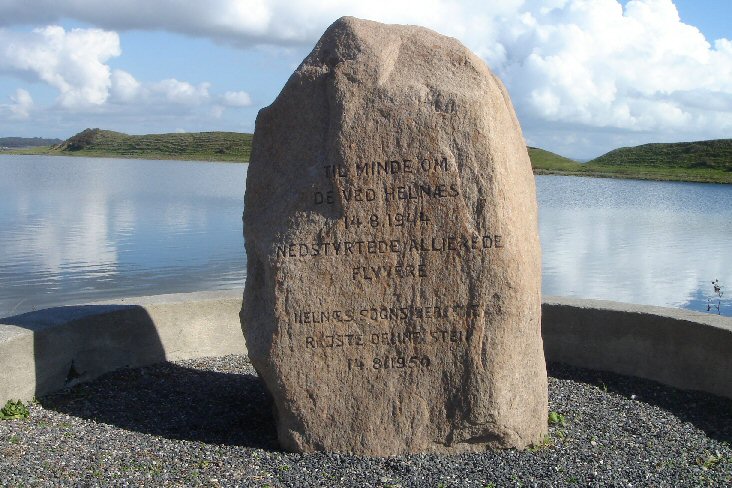 Tekst:

Til minde om de ved Helnæs
14.8.1944 nedstyrtede allierede flyvere.
Helnæs sogns beboere rejste denne sten 14.8.1950.

Mindestenen er her.
5 af de 7 flyvere fra HAL MZ808 er begravet på Sønderby Kirkegård.



Text:
This is to commemorate the allied airmen, who crashed near Helnæs 14.8.1944. Residents of the parish of Helnæs erected this memorial stone 14.8.1950.
The memorial stone is here.
5 of the 7 airmen from HAL MZ808 are buried in Sønderby Churchyard.