Lancaster III ND478 - Near Faaborg - Monument Updated: 10 APR 2011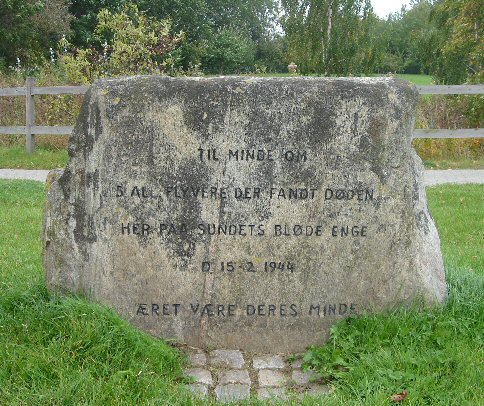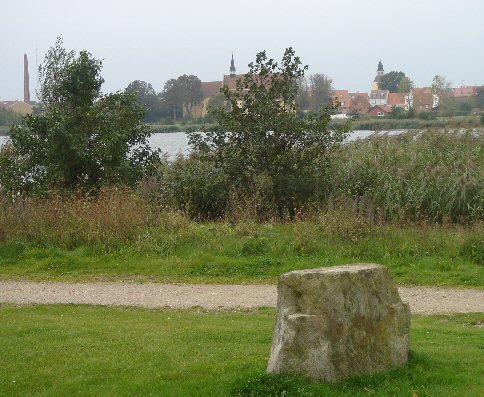 Mindestenen blev rejst på nedstyrtningsstedet på "Grevens Eng" 150 m syd for Faaborg Sygehus og flyttet ca. 200 m mod øst til nuværende sted i 1996.
Faktisk styrtede flyet ned over et stort område. Se mere om propellen fundet i "Sundet" (nu søen, der ses herover) og senere ført til Skarrild Museum.
De 5 flyvere fra Lancaster III ND478 er begravet på Faaborg Ny Assistens Kirkegaard.

The memorial stone was erected at the crash site on "The Count´s Meadow" 150 m south of Faaborg Hospital. It was moved to its present place in 1996.
Actually the plane crashed over a large area. See more about the propeller found in "The Sound" (now the lake above here) and later taken to Skarrild Museum.
The 5 airmen from Lancaster III ND478 are buried in Faaborg Ny Assistens Kirkegaard.