Fra Rudkøbing Byhistoriske Arkiv Historier & Artikler


I morfars fodspor

af Else Wolsgård, 2013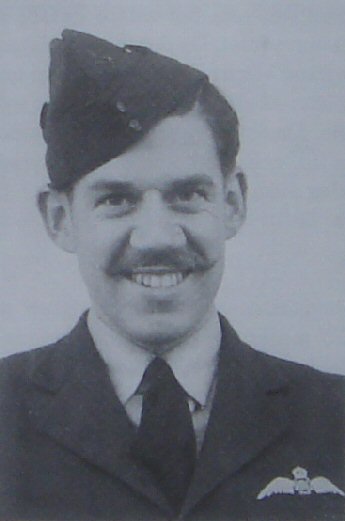 Squadron Leader, Pilot Alan O. McCormack RAAF 1943
McCormack's shed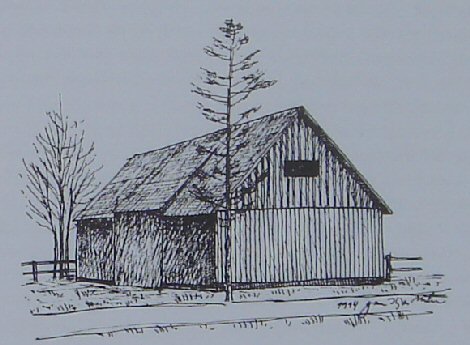 McCormacks skur - Tegning af Gunnar Kjær Mortensen 1994
Fra bogen "En dråbe i havet - Langeland under den 2. verdenskrig",
487 sider, af Bent Andersen, Jens Mollerup & Gunnar Kjær Mortensen, udgivet 1994 af Rudkøbing byhistoriske Arkiv. Se Flyveruten.
Se også Alan McCormack gemte sig her-se foto og McCormack kort.

In Grandfather's footsteps Google Map p256 HAL HX294
In January we had an interesting visit at Rudkøbing byhistoriske Arkiv. Sally Jones and her husband Eyal from Melbourne, Australia came to Langeland to see and experience where her maternal Grandfather Alan Ower McCormack hid for two days in 1944. 677 bombers of which 43 were lost on this mission were on a bombing raid on Berlin from Yorkshire in England. They flew east till they were over southern Denmark where they altered course and flew to the south east. When the bomb loads had been dropped over the city and its population, the planes turned for the return flight on about the same flight path. South of Funen the plane that is the subject of this story – Halifax HX294 – had to alter course to the west, and at the same time they had to switch to other fuel tanks. Then Pilot McCormack realized that the tanks were empty – maybe they had been hit by shots from the Germans. England was out of reach, so he aimed at reaching Sweden and flew on east. When three of the four engines failed in rapid succession it became clear that it would not be possible with the minimal rest of fuel left. The crew of seven airmen, all except one from Australia, had to bail out. Without pilot the plane flew across Langeland and fell into the Langelands Belt where it is still lying among other wreckages of planes and ships.
On 29 January "Langelands Avis" stated, "English airmen landed by parachutes near Rudkøbing" – "Two of them landed near Siø and were rescued to the shore by inhabitants of the island. Both airmen came to Siøgaard. Later they were transferred from here to the German Wehrmacht.
The first airman to bail out landed in the water between Skarø and Funen. Although he was an Olympic swimmer he perished in the water – it was simply too cold for a pretty long swim. It was a mild winter with temperatures above 0 C, but just on 28 January the wind was of force 9 which equals "fresh gale" (75-88 km/h) The next two airmen landed close to the west coast of Taasinge – the next two again near Siø. One of them would not jump voluntarily, and you can easily understand that. You must imagine that it is pitch-dark and that they do not know very well where they are, only that there is (cold!) water below. McCormack had to push him out. As the commanding officer – Squadron Leader – McCormack was the last one to bail out and he landed in the water between Siø and Langeland. Of course he did not know exactly where he was. He managed to get firm ground under his feet a little north of the later bridge, and after a few minutes walk he came to a small barn where he sought shelter for the wind, but still it was very cold.
Next morning he met a boy who brought him a little food, but when the boy returned on the following day he was accompanied by a police officer. McCormack was taken to the jail under the old Town Hall, till he was taken to Svendborg a couple of days later. From there the Wehrmacht took him to a Prisoner of War camp near Frankfurt. There he met the other five of the crew again. Six of the seven airmen of the bomber survived all of the war, even if it was in captivity. The Danes who willingly gave warmth and food to the chilled airmen would not take any risk, however. All of the Allied "guests" were handed over to the Germans as soon as possible.
McCormack returned to Australia, where he became the mayor of his home town.
In 1996 McCormack visited Langeland and on that occasion signs were put up, so everybody could see where the "McCormack Path" was. A plaque with a short summary of his story in Danish and in English was put up on the barn. He died in 1998, but his wife is still alive (2013).
For the grandchild Sally Jones it was a great expericence to walk in her Grandfather's footsteps on the path – and she had never before seen snow ! Afterwards we went to the archives where she and her husband studied newspaper articles, photos and objects from 1944 and 1996.
Sources: "A drop in the sea"
Newpaper articles from 1944 and 1996 and verbal information from Sally Jones,2013.
Rudkøbing, March 2013 Else Wolsgård
See the Flight Path.
See also lan McCormack hid here - see photo and McCormack Maps.