Lancaster III JA851 - Hellesø - Monument Updated: 04 SEP 2018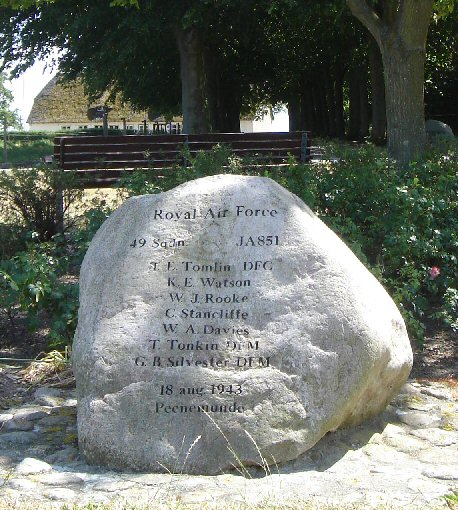 Monument afsløret 17. august 2003 for flyverne fra LAN JA851
her ved Hellesøvej 1, 6430 Nordborg i landsbyen Holm.

Se mindetale af Gunnar Hounsgaard.

Se også The missing airman på siden Flystyrt
om George Silvester fra LAN JA851.

Monument unveiled on 17 August 2003 to the airmen from LAN JA851
here at Hellesøvej 1, DK-6430 Nordborg in the village of Holm.
See memorial speech by Gunnar Hounsgaard.
See also The missing airman at the website Flystyrt
about George Silvester from LAN JA851.