Dele fra - pieces from Stirling BF506 Updated: 17 APR 2012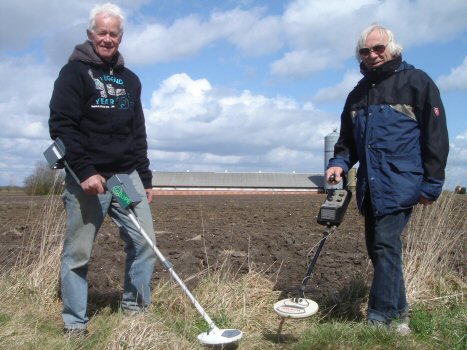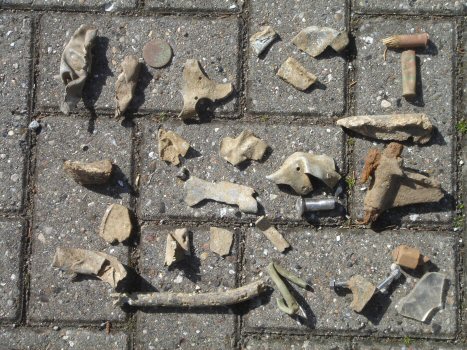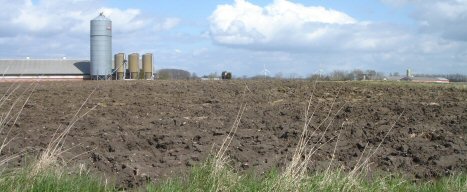 Den 14. april 2012 fandt Carl Otto Sørensen og Tom Christensen disse dele
omkring her fra STI BF506 der styrtede ned på marken bag dem.
Mindestenen ses på 2 fotos. Stykkerne ligger på 10 x 20 cm betonfliser.
Øverst til højre ses 2 patroner fra et .303 maskingevær (7,7 mm) - stadig med krudt!
Nederst til højre ses et stykke plexiglas fra denne Short Stirling.

On 14 April 2012 Carl Otto Sørensen and Tom Christensen found these pieces
about here from STI BF506 which crashed into the field behind them. The Monument
is seen in 2 photos. The pieces are placed on 10 x 20 cm concrete slabs.
At the top right corner you see 2 cartridges from a .303 machine gun with gunpowder!
At the bottom right corner you see a piece of Perspex from this Short Stirling.