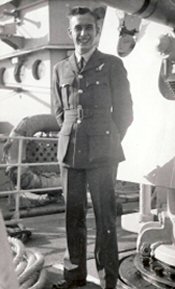 Sgt J.A.S. Philson
september 1945 på dækket
af en motortorpedobåd i
Great Yarmouth.



Sgt J.A.S. Philson
September 1945 on the deck
of a motor-torpedo boat in
Great Yarmouth.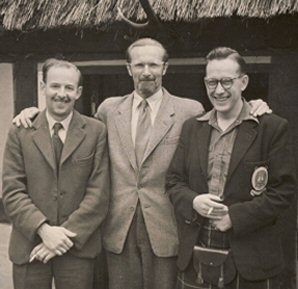 Foster - Palle Høybye - Philson
Philsons svoger - politikommissær - Philson
Stouby Skov 1952. Foster var telegrafist og
skytte på en Hampden med over 200 flyvetimer.



Foster - Palle Høybye - Philson
Philson's brother-in-law/superintendant of police/P
Stouby Forest 1952. Foster was a Hampden W/AG with more than 200 hours of operations.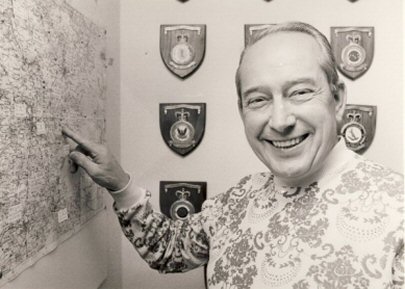 Philson 1980, sandsynligvis hos Ole Kraul. Philson tilføjede i 2012:
"Det er dog så længe siden, at jeg ikke er sikker på det."
Billedtekster netop gennemset af Philson.



Philson 1980, probably in Ole Kraul's house. Philson added in 2012:
"However, it is so long ago that I could not be certain of that."
Captions just reviewed by Philson.