Thanks to the Allied airmen - photo På dansk Updated: 11 NOV 2011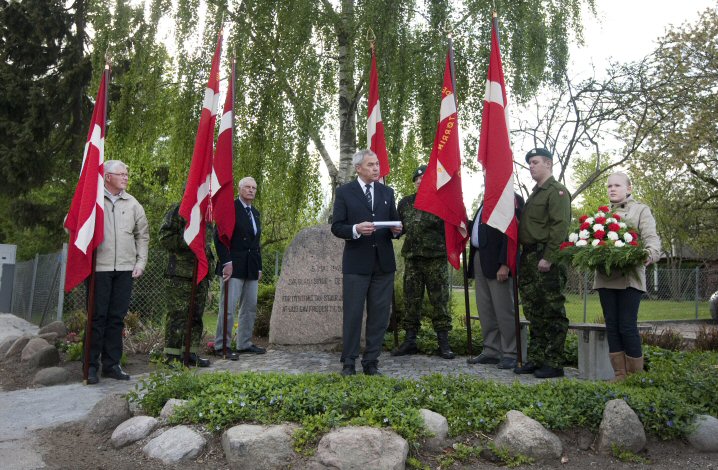 Photo by Morten Marboe from
Thanks to the Allied airmen
in Horsens Folkeblad on 5 May 2011.
See also the text.
This was in Korning here.
See speeches in
About memorial ceremonies.



"While the Home Guard in Hedensted and the Denmark Society made a guard of honour the former officer of the reserve from the Artillery Regiment of Northern Jutland Anders Straarup delivered a speech. He thanked the Allied airmen for their fight during World War II for the freedom of Denmark. Photo: Morten Marboe."