Crew of "Iza Angel II" Robert A. Blankenburg B17 42-30371 Receipt of Remains Updated: 14 AUG 2016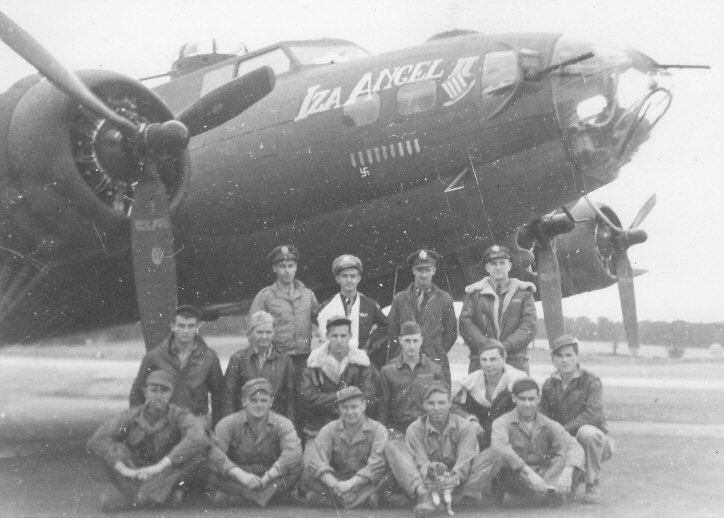 Foto fra
Julie Blankenburg, niece til
Robert A. Blankenburg.
Tekst på bagsiden af billedet:
"Besætningen på "Iza Angel II
Forreste række er flyets jordpersonel
og de andre er i samme rækkefølge
som på det andet billede.
Taget omkring 7. september 1943"

Se savnet fly B-17F 42-30371
Se også en anden besætning, hvor officererne har særlige kasketter.



Photo from
Julie Blankenburg, the niece of
Robert A. Blankenburg.
Text on the reverse side of the photo:
"Crew of "Iza Angel II"
Front row is her ground crew
and the others are the same order
as the other picture.
Taken about Sept 7 1943"

See MIA Aircraft B-17F 42-30371
on 8th Air Force Operations History

See also another crew where the officers
are wearing their special caps.