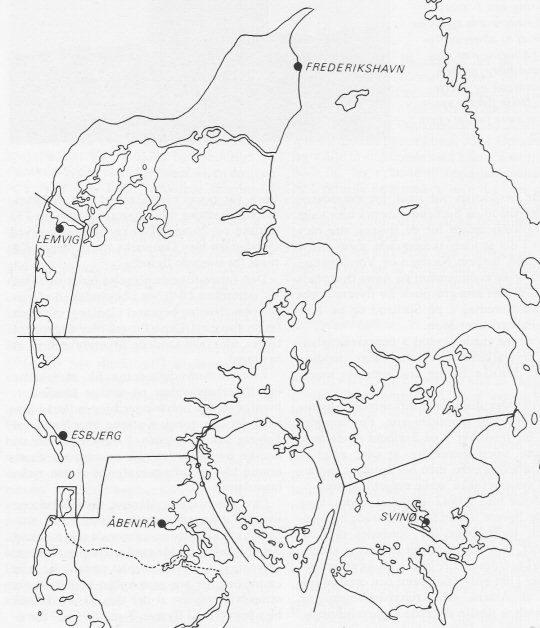 Centralkirkegårde


Central Cemeteries
Updated: 31 JAN 2019



De 5 centralkirkegårde og områderne de dækkede.
(Fra Anders Bjørnvad: Faldne Allierede Flyvere s. 42)

Kranse lægges normalt ved det store kors, Cross of Sacrifice, der findes
på de 5 centralkirkegårde, hvor allierede flyvere blev begravet under en
stor del af krigen.

Se Esbjerg, Aabenraa, Svinø, Frederikshavn og Lemvig.
Se også Odense og København - Bispebjerg.

Se kort med Alle kirkegårde.

The 5 central cemeteries and the areas they covered.
(From Anders Bjørnvad: Fallen Allied Airmen p. 42)

Wreaths are normally laid at the Cross of Sacrifice, of which there is one
in each of the 5 central cemeteries, where allied airmen were buried
during a great part of the war.

See Esbjerg, Aabenraa, Svinø, Frederikshavn and Lemvig.
See also Odense and Copenhagen (Bispebjerg).
See map with All cemeteries.