Svinø Kirkegård - Commonwealth War Graves Updated: 21 MAY 2008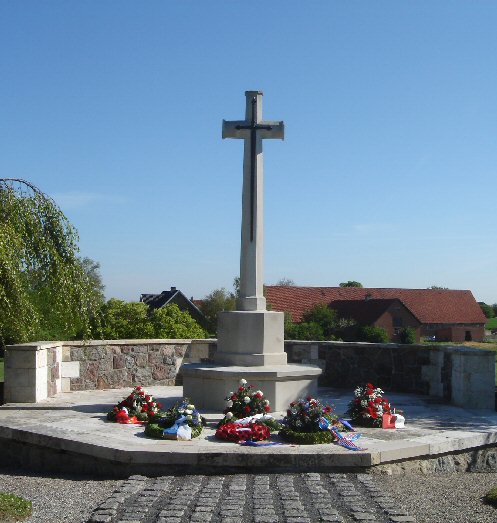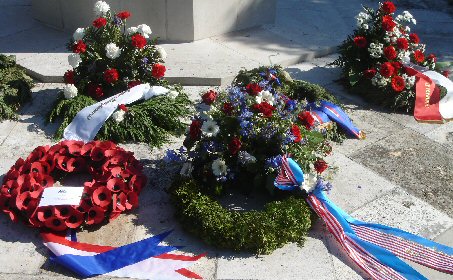 Svinø, se navne på flyvere på Svinø Kirkegård Se de andre kors i Danmark.
Fotos fra Svinø til www.airmen.dk er alle taget 6. maj 2008, morgen og aften.
Graver og kirketjener Kirsten Andersen havde pyntet gravene med nyudsprungne bøgegrene og røde tulipaner til 4. maj om aftenen. Op til sidst i firserne var det
skik i landsbyen, at hver gård havde et antal grave, som hver uge blev pyntet
med blomster eller grene fra haven, fortalte Kirsten Andersen.

Svinø, see names of airmen at Svinø Churchyard. See other crosses in DK.
Photos from Svinø for www.airmen.dk are all from 6 May, 2008.
Sexton Kirsten Andersen had decorated the graves with twigs from beeches and with red tulips for the evening 4 May. Till the late eighties it was a custom in the village of Svinø that each farm had a number of graves, which were decorated with flowers or twigs from the garden every week, Kirsten Andersen told.
The message of German surrender came in the BBC evening news 63 years ago. The liberation of Denmark is celebrated every year.