Frederikshavn Kirkegård - German graves Updated: 19 FEB 2008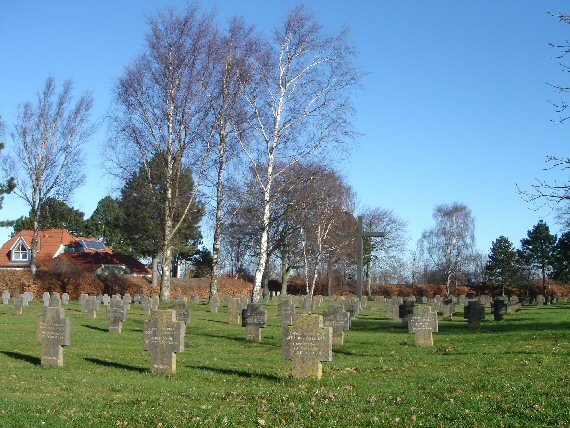 Frederikshavn

Her hviler 1220 tyske soldater og 232 flygtninge,
ofre fra Anden Verdenskrig. (Tysk tekst)

2 navne på hver side af hvert kors!

Til højre for huset skimtes det hvide kors og

3 headstones for allierede flyvere.

Frederikshavn

Here rest 1220 German soldiers and 232 refugees,
victims of World War II. (German text)
2 names on either side of each cross!
To the right of the house you spot

the white Cross of Sacrifice
and 3 headstones of allied airmen.