Esbjerg - Fovrfeld Gravlund*PLAN*Kors*Afdeling A3 * A

Esbjerg (Fourfelt) Cemetery*PLAN*Cross*Plot A3 * A Updated: 03 MAR 2019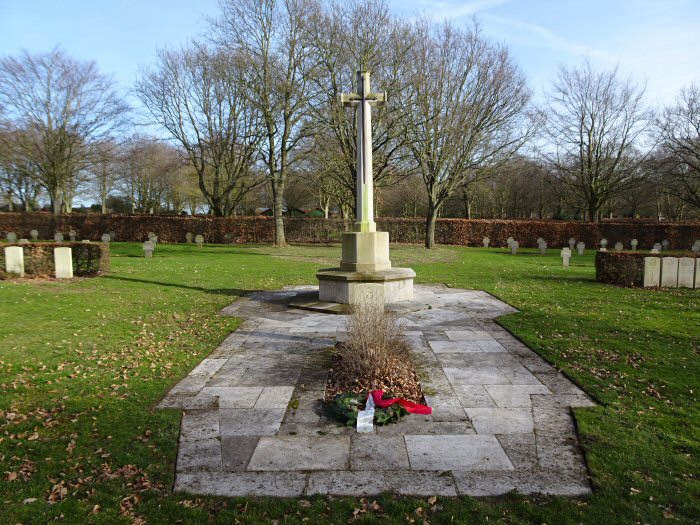 Foto: Anders Straarup 28 FEB 2019
Kranse lægges normalt ved det store kors,
Opofrelsens Kors, (se Bispebjerg 2016)
Cross of Sacrifice, der findes på


de

5 centralkirkegårde, hvor allierede flyvere blev begravet under en stor del af krigen.



Se

Esbjerg

,

Aabenraa

,

Svinø

,

Frederikshavn

og

Lemvig. See also INFO here.

I Esbjerg ses en gravsten for en ukendt flyver lige foran korset. Se Unknown 18.

Der er tyske Flygtningegrave / Krigsgrave
bag de mange Commonwealth War Graves.

Photo: Anders Straarup 28 FEB 2019
Wreaths are normally laid at the
Cross of Sacrifice, of which there is one in each of the 5 central cemeteries, where allied
airmen were buried during a great part of
the war. See Bispebjerg - Copenhagen 2016.

See
Esbjerg, Aabenraa, Svinø, Frederikshavn
and Lemvig. See also INFO here.

In Esbjerg a headstone to an unknown
airman is placed right in front of the cross,
see Unknown British Airman 18.

There are German war graves behind this plot.