Danish Air Show 10 JUN 2018 Aalborg1 13 AUG 1940 * Aalborg2 1940-45 * Aalborg3 10 JUN 2012 Updated: 14 JUN 2018
.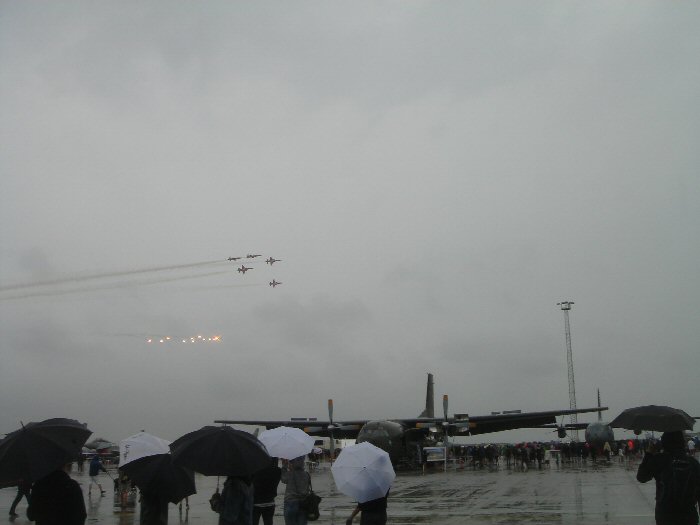 Foto: Anders Straarup

Danish Air Show 10. juni 2018 i Aalborg.
Civile fly i AAL brugte også startbanen.

Efter en lang periode med varme og tørre
dage kom der regn lige netop under dette Airshow.

Det meste af flyveprogrammet blev
gennemført, men skyerne var så lave,
at faldskærmsudspring måtte aflyses.

Trods regnen havde vi en god day!
Se de officielle Billeder.

Næste gang bliver i 2020 i Karup.

Photo: Anders Straarup

Danish Air Show 10 June 2018 at Aalborg.
Civilian planes in AAL also used the runway.

After a long period with warm and dry days
the rain came just during this Airshow.
Most of the flights were completed, but the clouds were so low that parachute jumps
had to be cancelled.

In spite of the rain we had a good time.
See the official photos.
Next time will be in 2020 in Karup.