Kiel War Cemetery

Grave med flyvere fra LAN LM116*Overblik*Kort

Graves of the crew of LAN LM116*Overview*Map 06 NOV 2019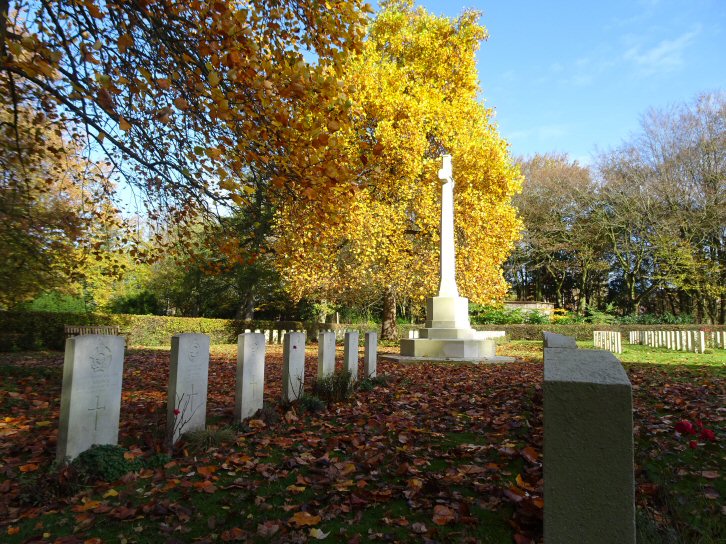 Foto: Anders Straarup 28 OKT 2019

Opofrelsens Kors i baggrunden.
Se mere.
Denne besætning i alfabetisk orden
i række 5 E
med Adcock ved nederste venstre
hjørne af billedet.




Photo: Anders Straarup 28 OCT 2019

The Cross of Sacrifice
in the background. See more.

This crew in alphabetical order
in row 5 E with
Adcock near the bottom left corner
of the photo.

The collar of Sadler with his number
helped to identify him and then his
crew in 1949, see p370MACR.

Just a mystery why they were taken to
KIEL WAR CEMETERY in Germany!
See Overview.