Robert Alexander Campbell - Aabenraa Updated: 06 OCT 2021
Photos from Leif Gr. Thomsen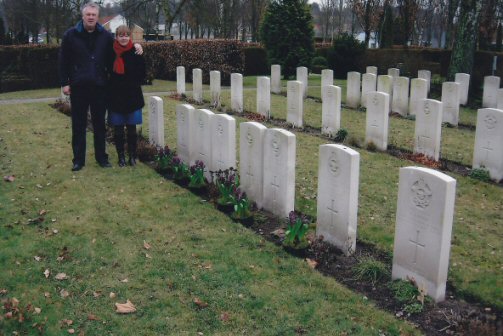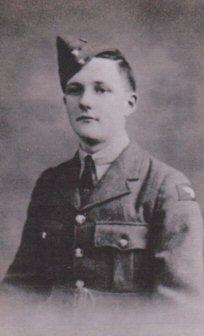 Sergeant Robert A. Campbell og 5 andre flyvere fra LAN R5702 på Aabenraa Kirkegård.
Den 5. marts 2009 havde Ken og hans kone Ingrid Campbell blomster til hans onkel og de andre.
Den samme dag havde de også en gave til Fjelstrup.
Foto fra krigen af Robert A. Campbell, som blev dræbt, da han var 21 år gammel.

Sergeant Robert A. Campbell and 5 other airmen from LAN R5702 in Aabenraa Cemetery.
On 5 March 2009 Ken and his wife Ingrid Campbell had flowers for his uncle and the others.
On the same day they also had a present to Fjelstrup.
Photo from the war of Robert A. Campbell who was killed at the age of 21.