Nordsøen Fiskeriområder * Reddet af fiskere

The North Sea Fishing areas * Rescued by fishermen Updated: 10 JAN 2019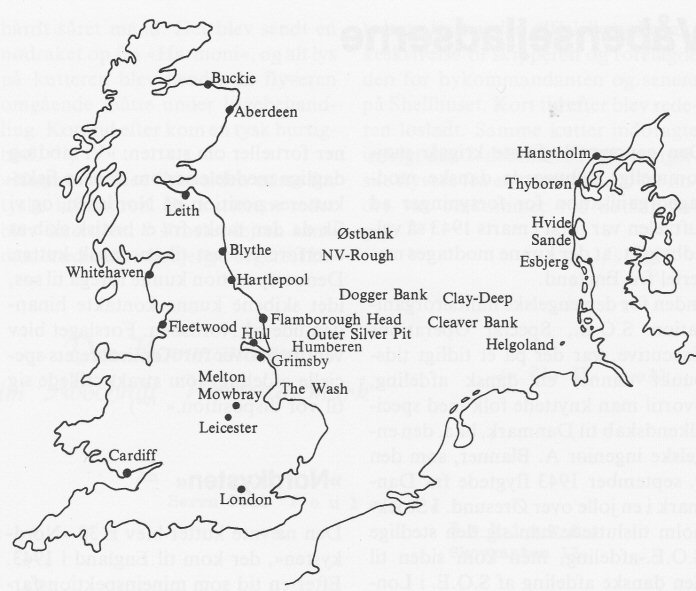 Nordsøen på kort fra
A. Hjorth Rasmussen:
Det er nødvendigt at sejle . . .
Nordsøfiskeriet under 2. verdenskrig, s. 104
Esbjerg, 1980
fra Fiskeri- og Søfartsmuseet.


The North Sea on a map from
A. Hjorth Rasmussen:
Sailing is necessary . . .
Fishing in the North Sea during WW2, p.104
Esbjerg, 1980
from the Fisheries and Maritime Museum.