NOV 2013 Air Forces Memorial Runnymede 1 2 3 4 5 6 7 8 9 Bomber Command Memorial 10 11 12 13 Whitehall 14 15 16 17 18 19

Photos from 11 November 2013 Updated: 26 NOV 2013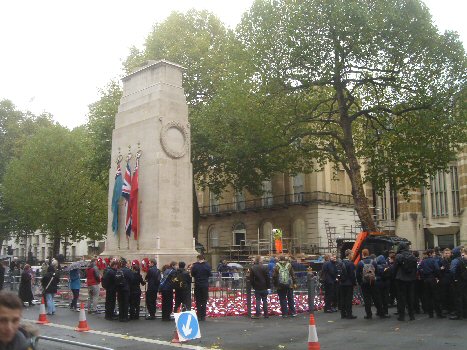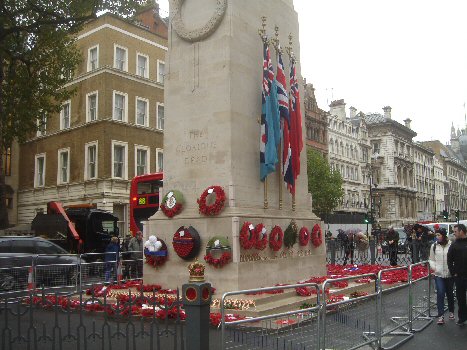 The Cenotaph, Whitehall er det nationale mindesmærke for de faldne i
United Kingdom fra Første og Anden Verdenskrig og andre krige.
De faldne mindes på Remembrance Sunday kl. 11, i 2013 den 10. november.

The Cenotaph, Whitehall is the United Kingdom´s primary national memorial to the fallen in World War I, World War II, and other wars.
The fallen are commemorated on Remembrance Sunday, at 11 a.m. in 2013
on 10 November.

Den første krans ved denne højtidelighed blev lagt af dronning Elizabeth II midt for
mindesmærket. Senere blev den røde krans med sort kant hængt op i midten.
Andre medlemmer af den kongelige familie og fremtrædende politikere var også til stede.

The first wreath at this ceremony was laid by Queen Elizabeth II at the centre
of the memorial. Later the red wreath with the black base was placed on the memorial.
Other members of the Royal family and distinguished politicians were also present.