P 51K-10NT 44-12152 - Gamborg Fjord Updated: 28 FEB 2011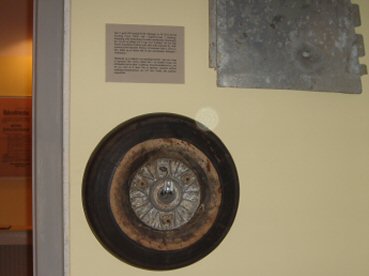 Fra
P51 44-12152

Fotos taget på
Middelfart Museum.

From P51 44-12152

Photos taken at
Middelfart Museum.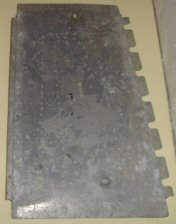 "On 3 April 1945 P51K "Mustang" no. 44-12152 from 3rd Scouting Force, USAF crashed into the bird sanctuary at Gamborg, presumably after "friendly fire" from other American Mustangs on their return flight from a raid on Germany.
Neither German nor other allied planes have been found in the air space at that time.

Pilot, 1st Lt John A. Stein Jr. was killed. Later he was taken to the Ardennes American Cemetery and Memorial, Neuville-en-Condroz.
The tail wheel and the cover of the machine guns in a wing was picked up after the crash.

For a number of years the wheel was used on a wheelbarrow on a farm in Gamborg.

It appears that the aluminium cover (gun bay door) was hit by two shots.

Unspent machine gun ammunition, cal. 12.7 MM in a belt, was also picked up near the crash site." (Text translated by AS)