Lancaster I LL950 - Vesterlund - Monument Photo: 5 May 2011 Vesterlund 1944 - 2019 Updated: 27 MAY 2019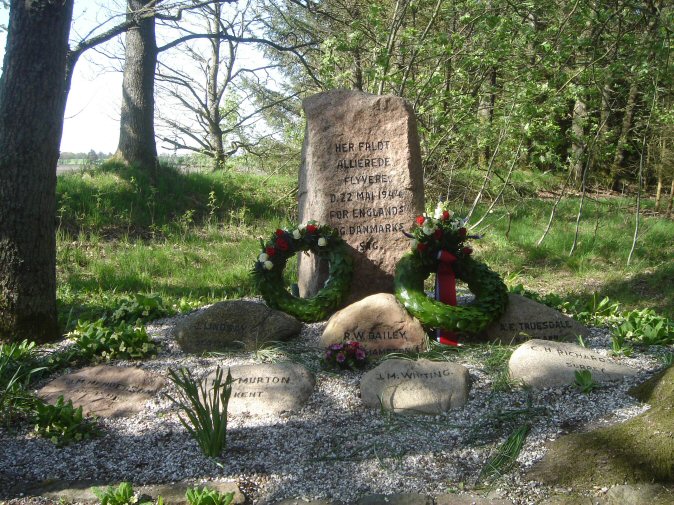 Mindesten for besætningen
på LAN LL950 rejst her.
Følg skilt her ved Vesterlundvej 68, 7323 Give.

Her faldt allierede flyvere d. 22. maj 1944
for Englands og Danmarks sag.

Rejst af Vesterlund Ungdomsskole 1945. (KM)

Se sten for de 7 flyvere
inde mellem træerne.

Kranse fra beboere på egnen
66 år efter Danmarks befrielse.

Memorial stones to the crew
of LAN LL950 erected here, overview here and here.
Follow sign here at
Vesterlundvej 68, DK-7323 Give.

Allied airmen fell here
on 22 May 1944 for the cause of
England and Denmark.

Erected in 1945 by
Vesterlund Continuation School 1945. (KM)
The stones to the 7 airmen
are among the trees.

Wreaths from residents of the area
66 years after the Liberation of Denmark.