B 17G 42 107082 - Store Heddinge Photos from Erik Mouritzen, Stevns Lokalarkiv. Updated: 24 OCT 2017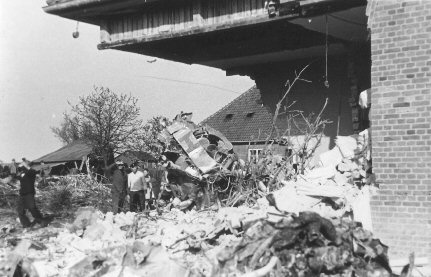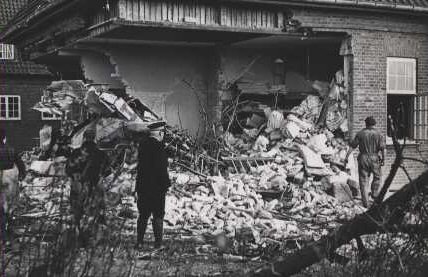 B17 42107082 havde kurs mod Bjælkerup (her), da det ramte en elmast og ændrede retning. Det ramte et depot hus og til sidst det nordvestlige hjørne
af Store Heddinge sygehus her ved Bjælkerupvej 32, 4660 Store Heddinge uden tab af menneske liv. (Kilde: FT 88-40-27)
Som det ses på fotos fra Stevns Lokalarkiv var der en del skade på bygningen, som nu ejes af Stevns Kommune.

B17 42107082 was heading for Bjælkerup (here), when it hit a pylon and changed its course. It hit a depot house and crashed into the northwestern
corner of Store Heddinge Hospital here at Bjælkerupvej 32, 4660 Store Heddinge without loss of lives. (Source: FT 88-40-27)
These photos from Stevns Lokalarkiv show damages on the building, which is now owned by the Municipality of Stevns.