B 17G 42-31126 - Near Bellinge - Monument Updated: 11 FEB 2010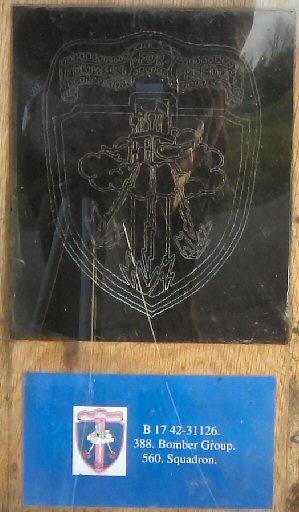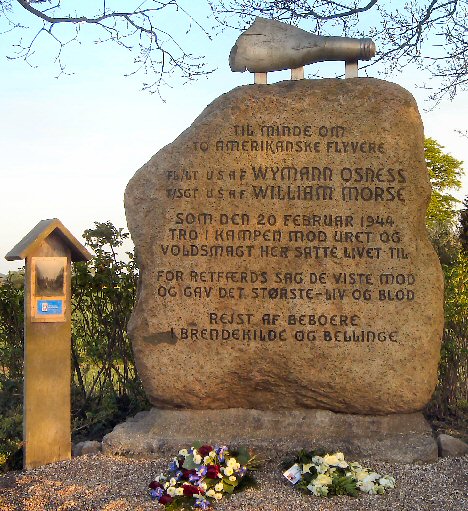 Monument her ved Vibækvej 16, 5250 Odense SV for to flyvere fra B17 42-31126 set 5. maj 2008.

Monument here at Vibækvej 16, DK-5250 Odense SV to two airmen from B17 42-31126 seen 5 May, 2008. The liberation of Denmark was exactly 63 years ago.

In memory of two American airmen
2nd Lt USAF Wymann Osness
T/Sgt USAF William Morse
who on 20 February 1944 faithful in the fight against injustice and tyranny, here lost their lives.
For the cause of justice they showed courage and gave the greatest - life and blood.
Erected by residents of Brendekilde and Bellinge.