Lancaster R5724 LAN R5724 on AirmenDK * Photos from Bill Corry: Side * Nose * Inside * Total * More * Top Updated: 07 MAR 2016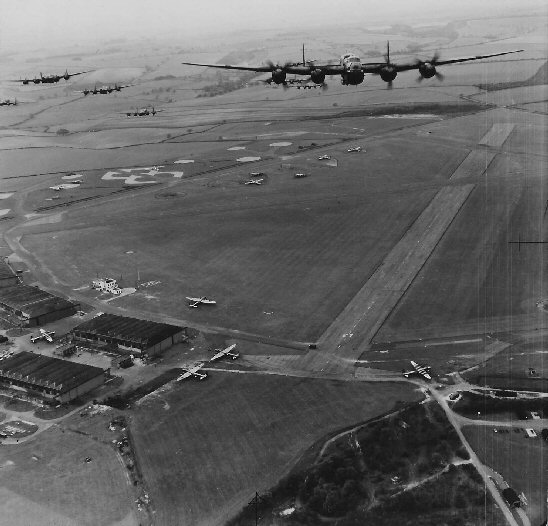 Foto modtaget 22 FEB 2016.
Den 7. marts 2016 tilføjede Bill Corry,

Dette forbløffende billede viser Lancaster-fly i små grupper i dagslys
(med D-Dags invasionsstriber på flyet, der holder stille)
over en RAF base sent i krigen hvor luftoverlegenhed var åbenbar.






Photo received on 22 FEB 2016.
On 7 March 2016 Bill Corry added,

This amazing photograph shows Lancasters
flying in small groups in daytime
(with D-Day Invasion Stripes on the static aircraft below)
over an RAF airfield late in the war
when air-supremacy was evident.