Halifax II W1274 - Ellesø Hede (Moor) - Monument Updated: 02 APR 2009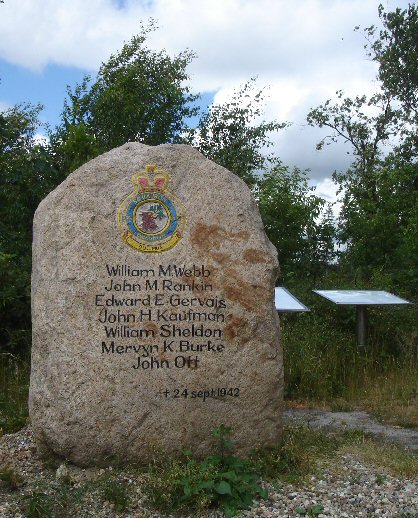 Monument for besætningen på HAL W1274 rejst her 460 m nord for vejen,
afsløret af Historisk Forening for Vis Herred 23. september 2006, 64 år efter styrtet.

Skilt RAF mindesten her over for Nørrevej 51, 6340 Kruså ved vej mod Kollund.

Monument to the crew of HAL W1274 erected here 460 m north of the road,
unveiled by Historical Society of Vis District on 23 September 2006, 64 years after the crash.

Sign RAF mindesten here opposite Nørrevej 51, DK-6340 Kruså at road to Kollund.