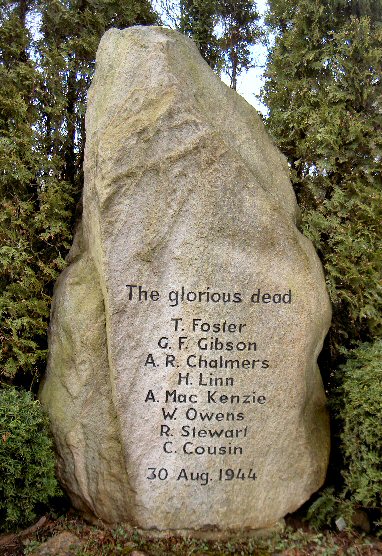 Dejbjerg Kirkegård - Monument RKSK Updated: 22 JAN 2015
Photo: Knud Riis

Dejbjerg, 8 flyvere.
Monument rejst af danske på Dejbjerg Kirkegård

for de 8 flyvere fra LAN LM479.

Se folderen Flyvergraven på Dejbjerg kirkegård

fra Arne Mosgaard med siderne 2-3-4-5-6-1 klar til udskrift.

Dejbjerg, 8 airmen.
Monument erected by Danes in Dejbjerg Churchyard
to the 8 airmen from LAN LM479.

See the folder Royal Air Force graves Dejbjerg

from Arne Mosgaard with the pages 2-3-4-5-6-1 ready to be printed
and The Last Flight of Lancaster LM479 - Remembered in Denmark by John J. Chalmers.